Looking for a career instead of a job?
We'll show you!
Come to our affordable onsite 1 day training class and will teach you all you need to know to install beautiful epoxy flake floors. Epoxy is HOT HOT HOT!!!. Everybody wants epoxy and we'll teach you how you can make SERIOUS money installing epoxy flooring.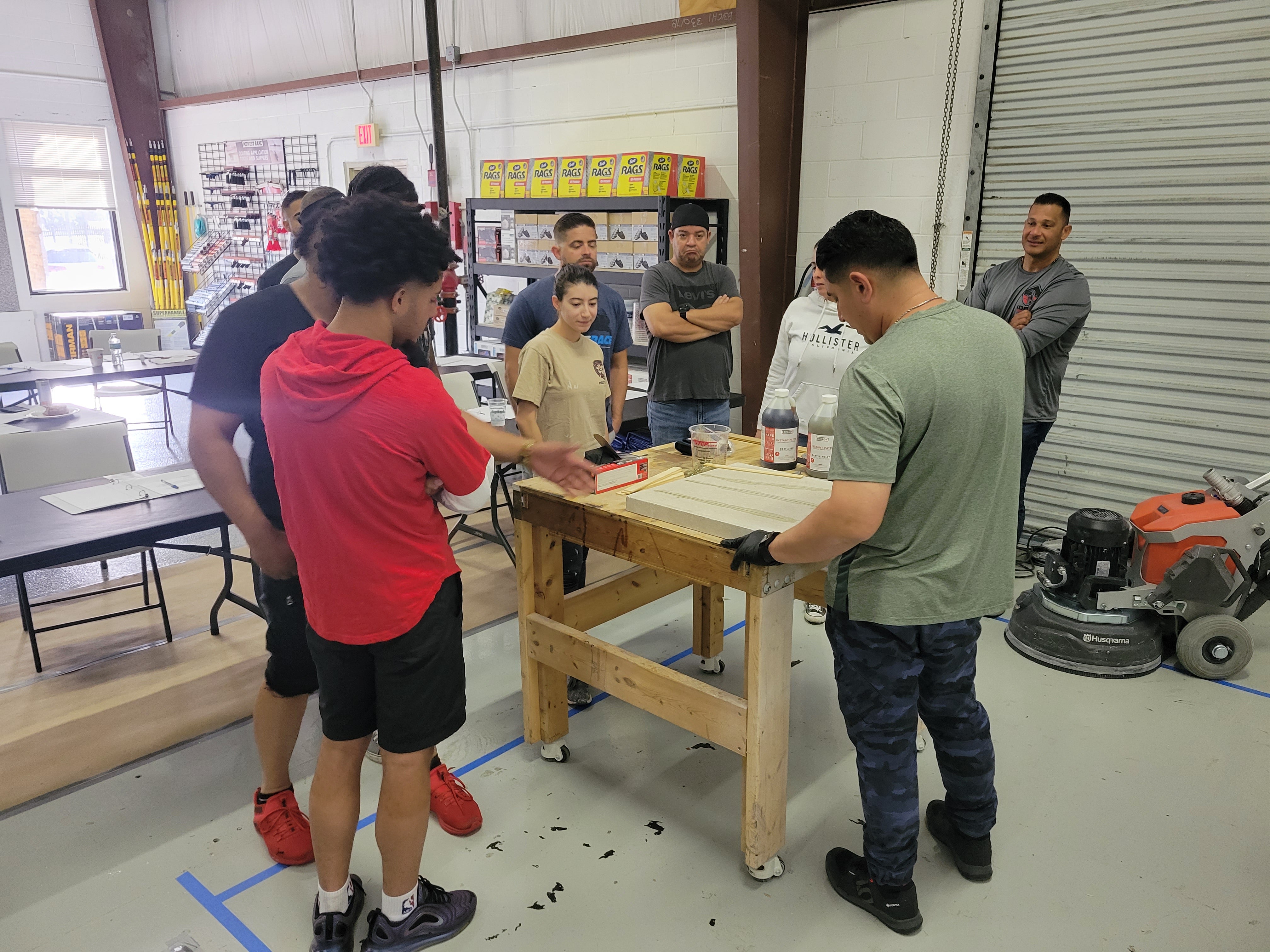 This epoxy flake floor training class will get you up and running in no time!
You'll learn:
• How to properly grind a concrete floor for epoxy
• How to repair chips, divots, and cracks
• How to fill joints
• When to use and how to apply an epoxy primer
• How to install epoxy flake floors in 1 and 2 days
• How to properly broadcast your epoxy flakes
• How to prepare the floor for a seal coat
• What seal coats to use and when to use them
• Where to find epoxy jobs
• How to price your epoxy jobs
• Running a successful Epoxy Flooring Business
GET YOUR EPOXY FLOORING CERTIFICATION TODAY!
Sign up today for $495 and get $200 off a grinder of your choice! Spaces are limited.
5-Star Rated Business
Positive feedback from a growing number of happy customers
Hassle-Free Checkout
Search for products, add them to cart, and checkout with ease
Nationwide Shipping
Across the United States with no minimum order requirement
Satisfaction Guaranteed
We are a team of experienced floor installers ready to assist you